substance abuse treatment?
Treatment for substance use disorders is offered by various types of professionals. At MyRehab, the primary care providers are a team of specially trained individuals. The MyRehab treatment team comprises Social Workers, Registered Counselors, Case Managers, Nurses, Consulting Physicians, Psychologists, Psychiatrists, and other relevant professionals.
NEED HELP?
Call The 24/7 Helpline And Speak To A Professional Anytime
WAT WILL HAPPEN FIRST?
The counselor will initiate the process by obtaining information about the individual through asking various questions, including:
Kinds, amount and length of time of substance or alcohol use.
Cultural issues around use of alcohol or drugs.
Effects of drug or alcohol use on the person's life.
Medical history.
Current medical problems or needs.
Current medications (including pain medication).
Mental health issues or behavioral problems.
Legal or financial problems.
Educational background and needs.
Current living situation and environment.
Employment history, stability, problems and needs.
School performance, problems, and needs, if relevant.
Medically Supervised Withdrawal
This means that medication will be used to help people safely withdraw from alcohol or drugs. People who have been taking large amounts of opioids (e.g., heroin,codeine), barbiturates or sedatives("downers"), pain medications or alcohol – either alone or together – may need medically monitored or managed withdrawal services. Sometimes, alcohol withdrawal can be so severe that people hallucinate, have convulsions, or develop other dangerous conditions. Medication can help prevent or treat such conditions. Anyone who has once had hallucinations or seizures from alcohol withdrawal or who has another serious illness or (in some cases) a mental disorder that could complicate detoxification, may need medical supervision to detoxify safely. Detoxification may take several days or more. During that time, the person will receive medical care and may begin to receive education about his or her disease.
At first, individual counselling generally focuses on motivating the person to stop using drugs or alcohol. Treatment then shifts to helping the person stay drug and alcohol free. The counsellor attempts to help the person:
See the problem and become motivated to change
Change his or her behaviour
Repair damaged relationships with family and friends
Build new friendships with people who don't use alcohol or drugs
Create a recovery lifestyle
Group counselling offers peer support and offers a medium whereby peers try o help one another cope with life without using drugs or alcohol. They share their experiences, talk about their feelings and problems, and find out that others have similar problems. Groups also may explore spirituality and its role in recovery.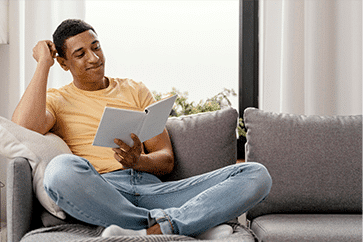 INDIVIDUAL ASSIGNMENTS
Patients receiving treatment at MyRehab may be requested to engage in reading materials (or listening to audio recordings), fulfil written tasks, or experiment with novel behaviors as part of their therapeutic process.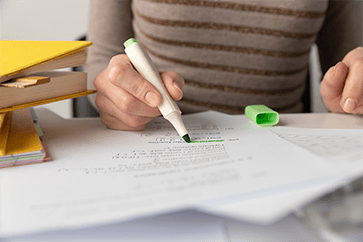 EDUCATION ABOUT SUBSTANCE USE DISORDERS
Individuals acquire knowledge regarding the symptoms and consequences associated with alcohol and drug usage on their neurological and physiological well-being. Educational organizations employ visual and auditory materials, lectures, and interactive exercises to facilitate individuals' comprehension of their condition and effective self-management strategies.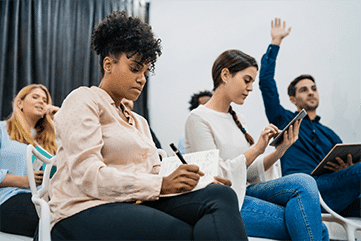 LIFE SKILLS TRAINING
This training encompasses a range of components, such as acquiring and honing employability competencies, engaging in recreational pursuits, refining interpersonal aptitudes, enhancing communication proficiencies, mastering anger and stress regulation, setting objectives, and effectively managing finances and time.
Testing For Alcohol Or Drug Use
At MyRehab, we incorporate advanced technology into our protocols to ensure comprehensive monitoring and support for our clients. As part of our commitment to maintaining a safe and accountable environment, we utilize a breathalyzer system to assess alcohol use. Additionally, our dedicated team conducts regular and random urine sample drug testing for individuals enrolled in our programs. These measures allow us to provide effective and personalized care, ensuring the well-being and progress of our clients throughout their recovery journey.
Relapse prevention training teaches people how to identify their relapse triggers, how to cope with cravings, how to develop plans for handling stressful situations, and what to do if they relapse. A trigger is anything that makes a person crave a drug. Triggers often are connected to the person's past use, such as a particular situation or emotion.
Family Education Counseling Services
This education can help you understand the disease and its causes, effects, and treatment. The MyRehab Family Education Group provides this education in the following ways: lectures, discussions, and group meetings. The MyRehab Treatment Programme also provides counselling for families or couples on request. Family members are requested to participate as much as possible in the family counselling the programme offers.
Orientation To Self-Help Groups
Participants in self-help groups support and encourage one another to become or stay drug and alcohol-free. Twelve-Step programs are perhaps the best-known self-help groups. These programs include Alcoholics Anonymous (AA), Narcotics Anonymous (NA), Cocaine Anonymous, and Marijuana Anonymous Members themselves, of treatment facilities, run self-help groups. In many places, self-help groups offer meetings for people with particular needs. You may find special meetings for young people, women, lesbians, gay and bisexual people, newcomers, and those who need meetings in languages other than English. Internet chat groups and online meetings are also available for some groups.
The MyRehab treatment program requires attendance at self-help groups. By attending, many People make new friends who help them stay in recovery. MyRehab also encourages people to find a "sponsor," that is, someone who has been in the group for a while and can offer personal support and advice. Self-help groups are very important in most people's recovery. It is important to understand, however, that these groups are not the same as treatment. There are self-help groups for family members, too, such as Al-Anon and Alateen Our dual diagnosis clients are encouraged to participate in self-help support group meetings such as those facilitated by the South African Anxiety & Depression Group (SADAG).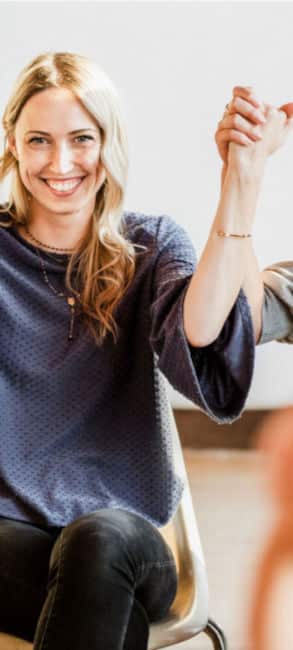 Even when a person has successfully completed a treatment programme, the danger of returning to alcohol or drug use (called a "slip" or relapse) remains. The longer a person stays in treatment, including follow up, the more likely he or she is to stay in recovery. Once a person has completed basic treatment, a programme will offer a follow up care programme at the treatment facility.
Statistics have shown that the longer one spends engaged in the treatment process, the better the chances are that the treatment will be successful. One study done by Hazelden in the U.S.A showed that the chances of successful treatment outcomes doubled with every 28 days spent in primary care. This is why we specifically run our programme on a 12 week cycle. It is important to strongly consider our 12 week in-patient programme should finances and/or employment restraints allow.
We also understand that a client may have financial or work restraints, which is why it is important that, should a client only be admitted only for the 4 week programme, that they strongly consider attending our 12 week aftercare programme along with our halfway house programme. This programme is designed to supplement the work done during the primary care phase and the results yielded by those who have attended aftercare far surpass the success of those that have only completed the in-patient programme.
Clients attending will be asked to ensure prompt timekeeping, to complete "Homework Assignments", and will be randomly and regularly tested for alcohol and other substances. Follow-up care is very important to successful treatment. Once a person is back in his or her community, back in school, or back at work, he or she will experience many temptations and cravings for alcohol or drugs. In follow-up care, your family member will meet periodically with a counselor or a group to determine how he or she is coping and to help him or her deal with the challenges of recovery.
THE FUTURE OF COMPREHENSIVE PATIENT CARE
In a bold move that is set to revolutionize the way we approach patient care, MyRehab has introduced a groundbreaking technology in South Africa that harnesses the power of artificial intelligence (Al) to enhance their treatment methodology and provide a comprehensive analysis of patient's mental, physical, and emotional well-being. MyRehab is the first rehab center in South Africa to integrate AI into their in-house software to aid their team in making the best possible decisions for the best possible outcomes.
However, as with any use of technology in healthcare, it is important to ensure that AI is used ethically and legally. In South Africa, the Health Professions Council of South Africa (HPCSA) has issued ethical guidelines for healthcare professionals that include guidelines for the use of technology in healthcare. MyRehab's multidisciplinary team subscribes to the highest standard of ethical practices in patient care and adheres to the guidelines set forth by regulatory bodies.
MyRehab's AI methodology includes data gathering, analysis, team review, and continuous monitoring. By collecting data from patients' medical history, lifestyle, emotional state, and more, the specialized software analyzes the data and creates a detailed profile of patients' health and well-being. The multi-disciplinary team reviews the results to gain a holistic understanding of the patient's health and create a personalized treatment plan. Continuous monitoring using AI technology tracks patients' progress and adjusts the treatment plan as needed.
One area where AI is making a significant impact at MyRehab is in the diagnosis and treatment of Wernicke-Korsakoff syndrome. This neurological disorder is caused by a deficiency in vitamin B1 and can result in confusion, memory loss, and difficulty with muscle coordination. Due to the complexity of the symptoms, diagnosis can be challenging, and early detection is crucial for effective treatment. With the help of AI, MyRehab's team is making significant strides in identifying Wernicke-Korsakoff syndrome quickly and a ccurately.
MyRehab also uses AI technology to aid in the diagnosis of co-occurring disorders, which are common among individuals with addiction. By gathering and analyzing vast amounts of data from patients, the specialized software uses advanced algorithms to identify underlying mental health conditions that may be contributing to their addiction.
At MyRehab, addiction is viewed as a complex issue that requires a comprehensive approach to treatment. The integration of AI technology into their methodology is an essential tool that allows their team to deliver unparalleled care and ensure the best possible outcomes for their patients. By using every tool at its disposal, MyRehab is leading the way in the rehab industry with its innovative approach to patient care.

24 HOUR HELP LINE
HELPLINE STAFF AND PROFESSIONALS ARE PREPARED TO ANSWER YOUR QUESTIONS ABOUT MENTAL HEALTH ISSUES.
INTERDISCIPLINARY TEAM
THE TEAM OF MEDICAL & PSYCHOLOGY PROFESSIONALS IS TAILORED TO THE NEEDS OF EACH SPECIFIC CLIENT.

HOMELY FACILTIES
THE HOMELY 20-BED FACILITY HAS BEEN SPECIFICALLY DESIGNED TO FOSTER A SENSE OF PEACE AND TRANQUILITY.