WHAT COMES FIRST?
SUBSTANCE OR MENTAL HEALTH PROBLEM
Substance Abuse Aggravates Mental Health Symptoms
Alcohol and drug abuse can significantly aggravate mental illness symptoms and interfere with prescribed mental health medications, potentially reducing their efficacy.
Increased risk of mental disorders with substance abuse
Substance abuse can increase the risk of developing mental disorders, especially in those already vulnerable. Mental health issues result from a complex interplay of factors.
self-medication and worsening symptoms
Alcohol and drugs are often used to self-medicate depression and anxiety, but this worsens symptoms in the long run.
kkkkkkkkkkkfgffggfgfgfggfg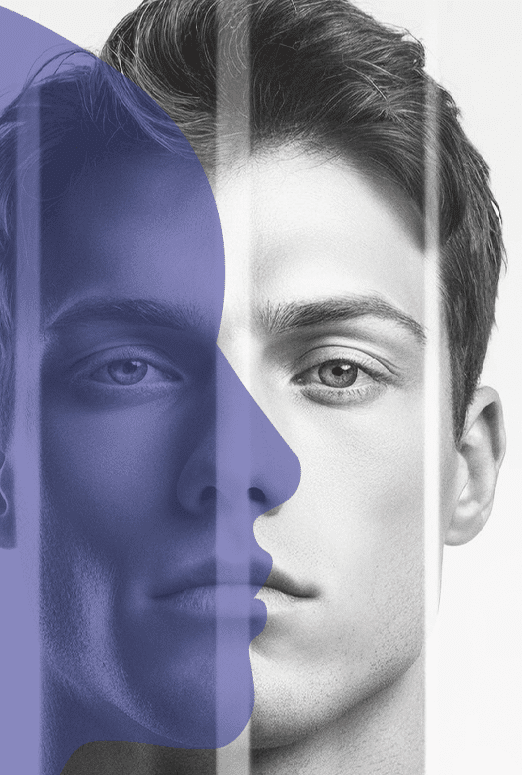 UNDERSTANDING DUAL DIAGNOSIS OR CO-OCCURING DISORDERS
Dual Diagnosis involves the presence of both a mental health condition and substance addiction, each with its own distinct symptoms that can empede one's ability to effectively manage lifes challanges and maintain relationships.
The interplay between the co-occuring disorders can further complicate matters. Neglecting treatment for a mental health issue often leads to a worsening of substance abuse, and conversely, an increase in substance abuse exacerbates mental health problems.
addiction is common in people with mental health problems
According to research:
Roughly 5% of individuals with severe Mental Disorders are affected y Substance Abuse.

37% of alcohol abusers and 53 percent of drug abusers aso have at least one serious mea illness.

Of all people diagnosed as mentally ill, 29% abuse either alcohol or drugs.
Source: National Alliance on Mental Illness
RECOGNISING CO-OCCURRING DISORDERS OR DUAL DIAGNOSIS
Diagnosing a Substance Abuse issue and a concurrent mental health condition, such as Depression, Anxiety, or Bipolar Disorder, can be challenging and requires careful consideration. It can take time to differentiate between symptoms of a mental health problem and those related to substance abuse. Denial, which is common in both substance abuse and mental disorders, can complicate the diagnosis. Admitting dependency on alcohol or drugs or the extent of their impact on one's life can be difficult. Similarly, the symptoms of depression or anxiety may be ignored due to fear or the hope they will resolve on their own.
signs and symptoms of co-occurring disorders or dual diagnosis
A Co-occurring Disorder, also known as Dual Diagnosis, involves both a Mental Health Disorder and a substance use disorder. Symptoms may include cravings, mood swings, irritability, anxiety, depression, sleep issues, and impulse problems. Seeking professional help for precise assessment and tailored treatment is crucial. With proper support, individuals can learn to manage symptoms, curb substance use, and enhance their overall well-being.

Depression
Feelings of helplessness and hopelessness
Loss of interest in daily activities
Inability to experience pleasure
Appetite, sleep, or weight changes
Loss of energy
Strong feelings of worthlessness or guilt
Concentration problems
Anger and physical pain
Reckless behaviour

bipolar disorder
Feelings of euphoria or extreme irritability
Unrealistic, grandiose beliefs
Decreased need for sleep
Increased energy
Rapid speech and racing thoughts
Impaired judgment and impulsivity
Hyperactivity
Anger or rage

ANXIETY
Excessive tension and worry
Feeling restless or jumpy
Irritability or feeling "on edge"
Racing heart or shortness of breath
Nausea, trembling or dizziness
Muscle tension, headaches
Trouble concentrating
Insomnia
ADMITTING YOU HAVE A CO-OCCURRING DISORDER OR DUAL DIAGNOSIS
It's important to keep in mind that neglecting substance abuse and mental health issues will not result in improvement, but rather likely lead to further deterioration. However, there is hope. Acknowledging the presence of a problem serves as the initial step towards overcoming it and regaining control over one's life.

consider family history
If people in your family have grappled with either a mental disorder such as depression or alcohol abuse or drug addiction, you have a higher risk of developing these problems yourself.

CONSIDER YOUR SENSITIVITY TO ALCOHOL OR DRUGS
Are you highly sensitive to the effects of alcohol or drugs? Have you noticed a relationship between your substance use and your mental health? For example, do you get depressed when you drink?

LOOK AT SYMPTOMS WHEN YOU'RE SOBER
While some depression or anxiety is normal after you've stopped drinking or doing drugs, if the symptoms persist after you've achieved sobriety, you may be dealing with a mental health problem.

REVIEW YOUR TREATMENT HISTORY
Have you been treated before for either your addiction or your mental health problem? Did the substance abuse treatment fail because of complications from your mental health issue or vice versa?

24 HOUR HELP LINE
HELPLINE STAFF AND PROFESSIONALS ARE PREPARED TO ANSWER YOUR QUESTIONS ABOUT MENTAL HEALTH ISSUES.
INTERDISCIPLINARY TEAM
THE TEAM OF MEDICAL & PSYCHOLOGY PROFESSIONALS IS TAILORED TO THE NEEDS OF EACH SPECIFIC CLIENT.

HOMELY FACILTIES
THE HOMELY 20-BED FACILITY HAS BEEN SPECIFICALLY DESIGNED TO FOSTER A SENSE OF PEACE AND TRANQUILITY.